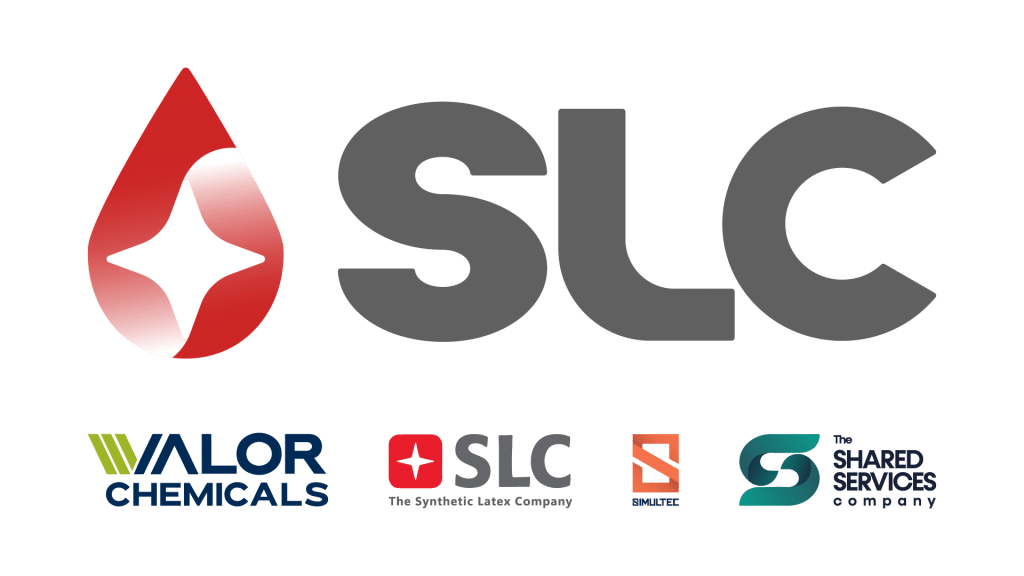 Valor Chemicals forms part of the SLC Group of Companies and is the sister company of The Synthetic Latex Company. The Synthetic Latex Company (SLC) played a pivotal role in South Africa's chemical industry over the past half century, by offering more than 50 years of pioneer products and services. SLC's main focus is manufacturing, specialising in the production of emulsion polymers for the coatings, construction, paper & board, and carpet & textile industries. Services include but are not limited to toll manufacturing, warehousing, bulk tank rentals and chemical plant rental. Other companies within the SLC group renders services including high-pressure water jetting and reconditioning of packaging materials, administrative services, and marketing services.
Valor Chemicals is essentially a chemical trading company and distributes prime speciality and other chemicals to various industries in South Africa.  Valor Chemicals also plays an integral part in supporting surrounding African markets through other trading partners.  Valor Chemicals deals with international enterprises such as Everspring and Addapt Chemicals. In addition to direct chemical trading, Valor Chemicals provides liquid chemical packaging services on the SLC Industrial Site in Sasolburg, a centralised well-positioned distribution hub.
For more information, please visit www.valorchemicals.co.za or www.slcgroup.co.za
Subscribe to us to always stay in touch with us and get the latest news
about our company and all of our activities!